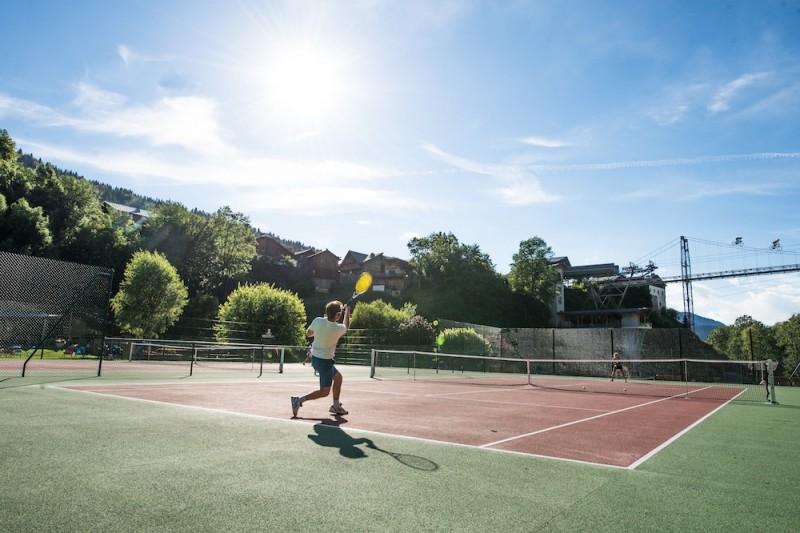  
Hôtel + Tennis tournament = swimming pool entrance + ski lifts offered
Many games to play during the week-end from 9h00 am.
Categories :
- Men 4th serie
- Women 4th serie
- Men 3th serie
Surface : synthetic grass + hard courts
Form of play : 3 sets to 4 games - decisive game at 4/4 - decisive point (no advantage)
On-site services :
- Possibility of catering on the spot for lunch at the club House.
- Table tennis, petanque, molky, football, skate parc, terrain de basket, aquatic center at 50m
Partner hotel : click her Le petit Dru ****
- A heated indoor and outdoor pool, steam room,, sauna and hot tub.
- Possibility to have dinner at the hotel, a refined and regional food (label: master restaurateur) is proposed.
- Located about 5 minutes' walk from the tennis courts.
* The tourist tax is to be paid on site at the hotel - 2 euros by day and by person
FOR ALL OTHER APPLICATIONS - YOU CAN EMAIL US THROUGH THE CONTACT FORM ( superior capacities or different durations).
*Stay sold by the travel agency Double Break - Subsidiary of Tennis Adventure
Product customization
Don't forget to save your customization to be able to add to cart
Morzine Tennis Tournament
Customize
Share your customization with your firends
Download image